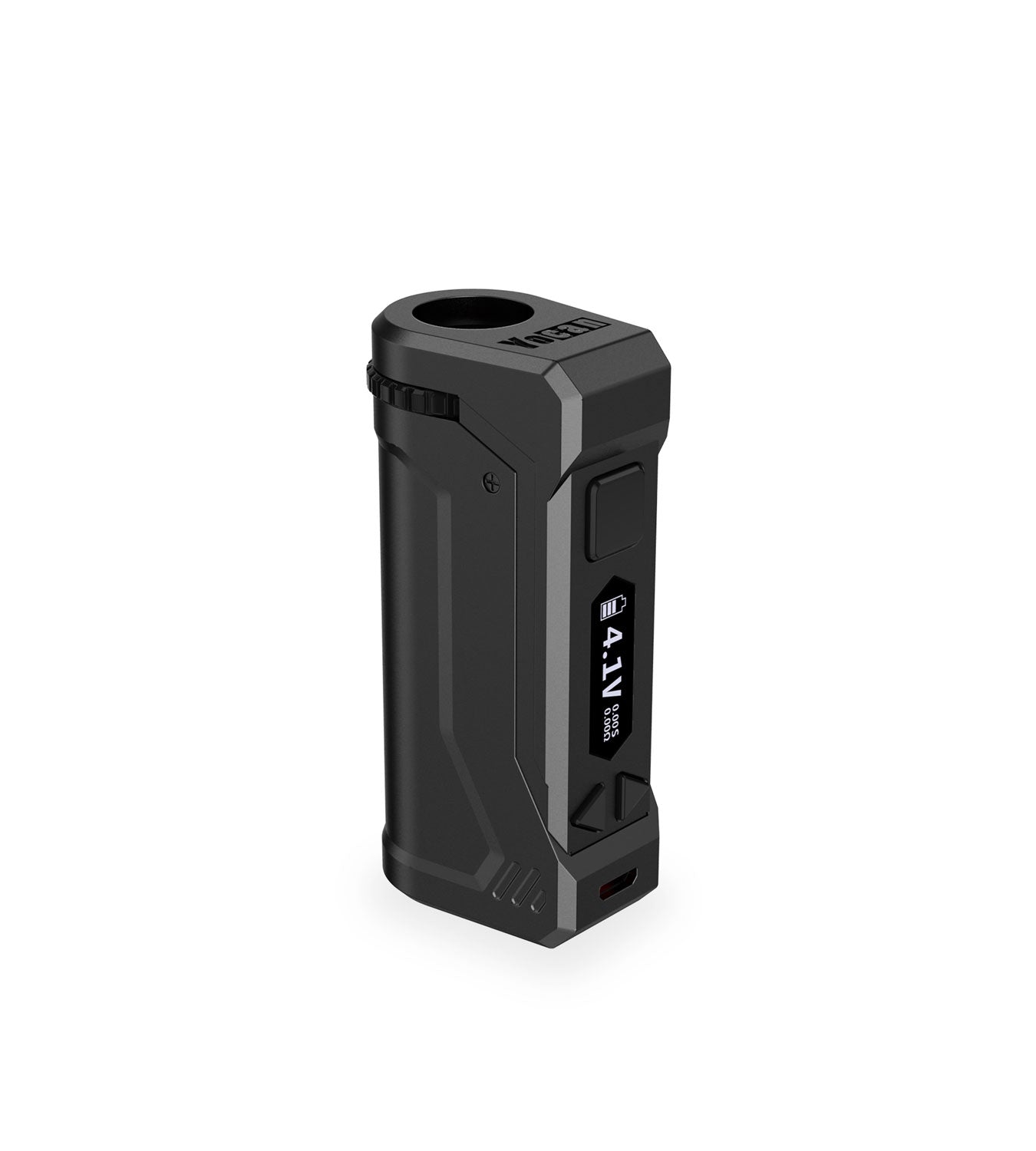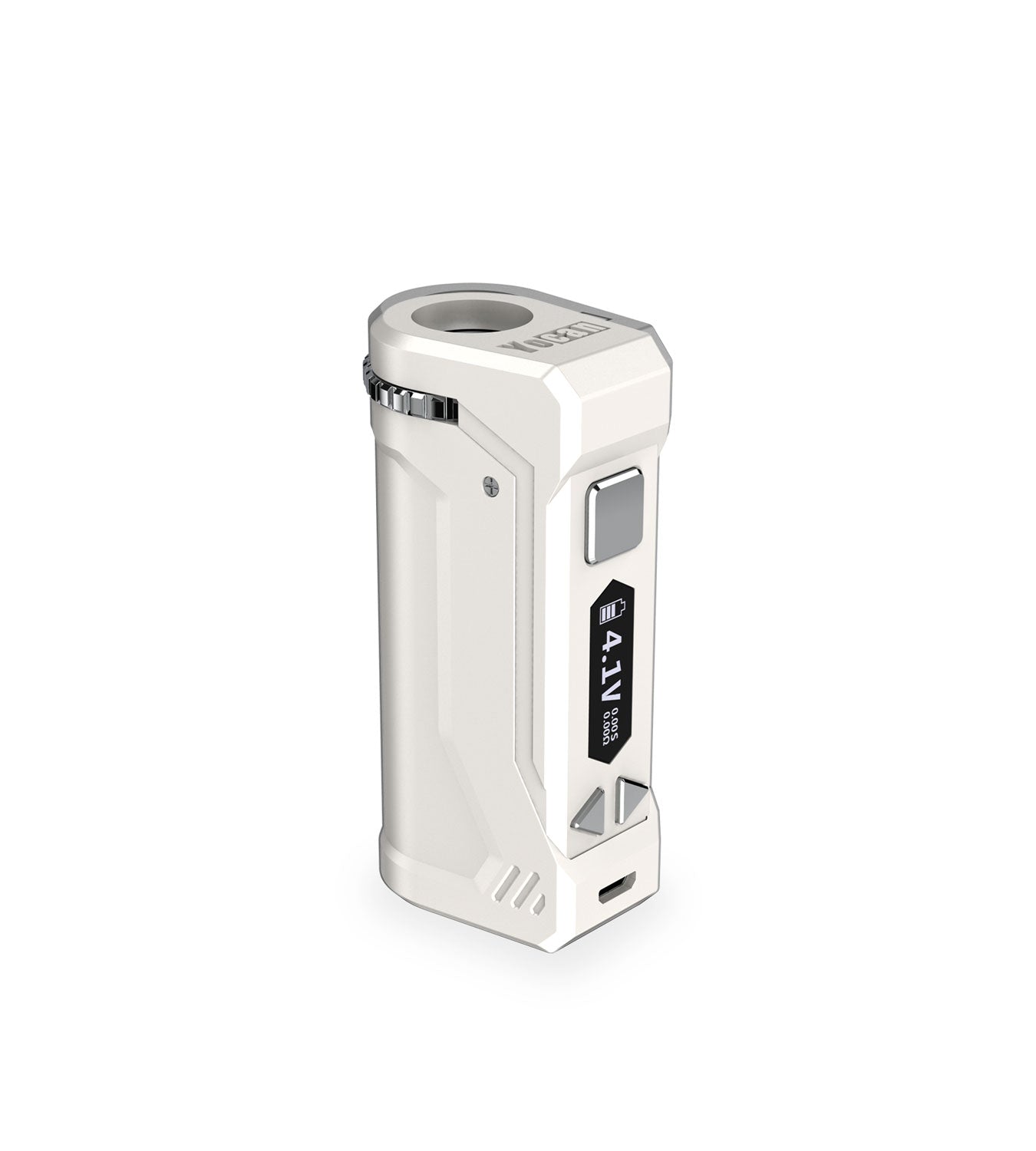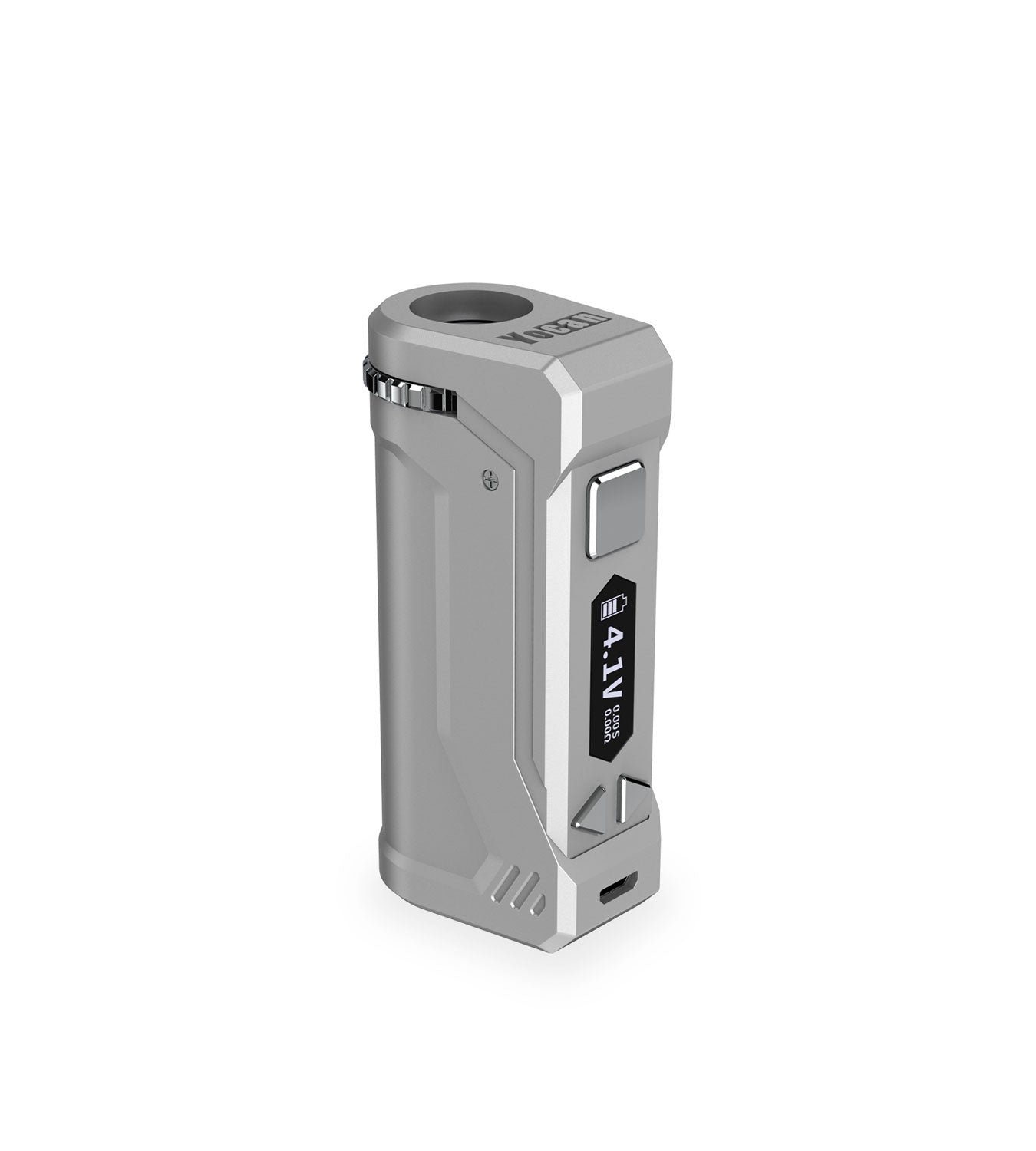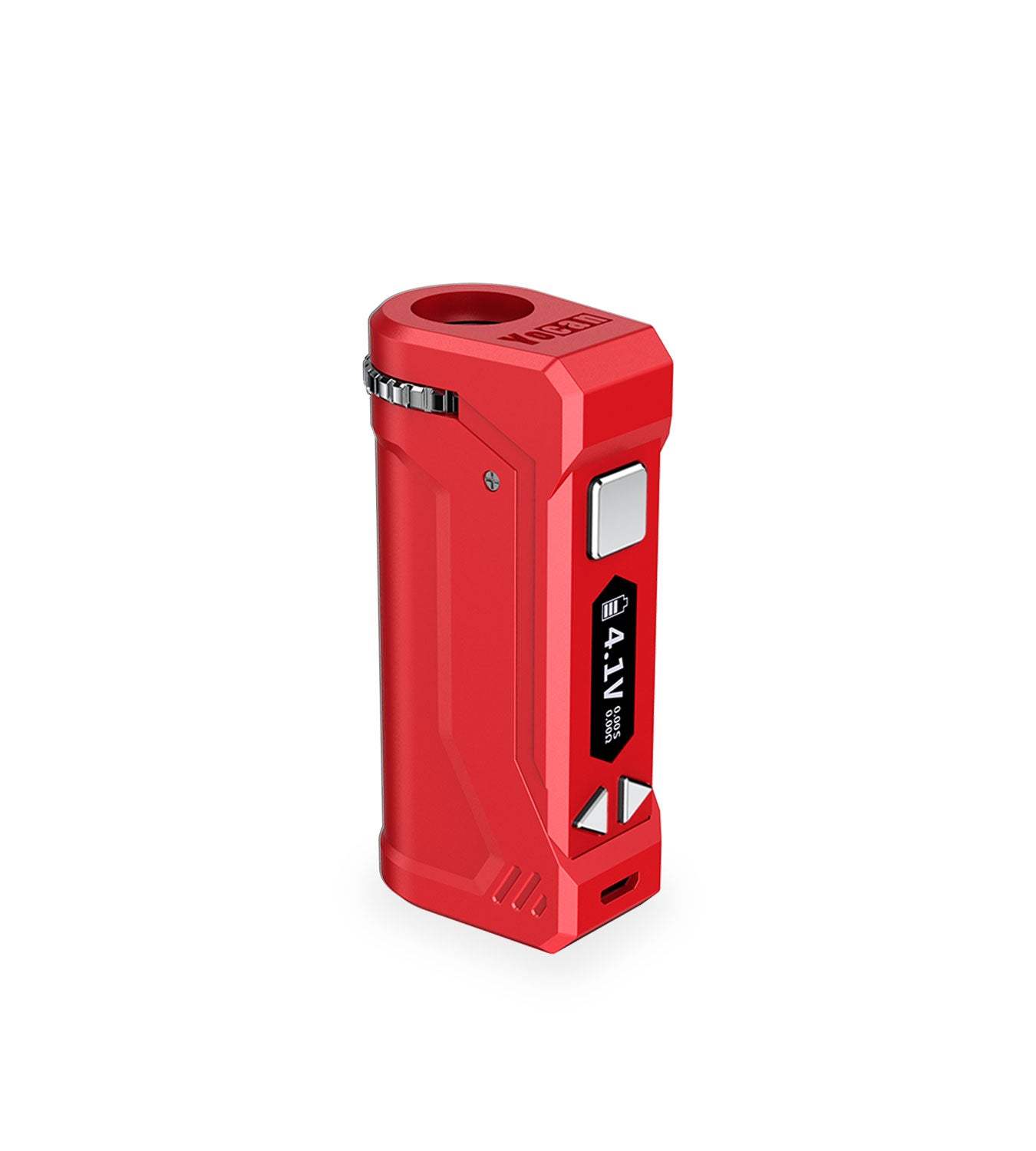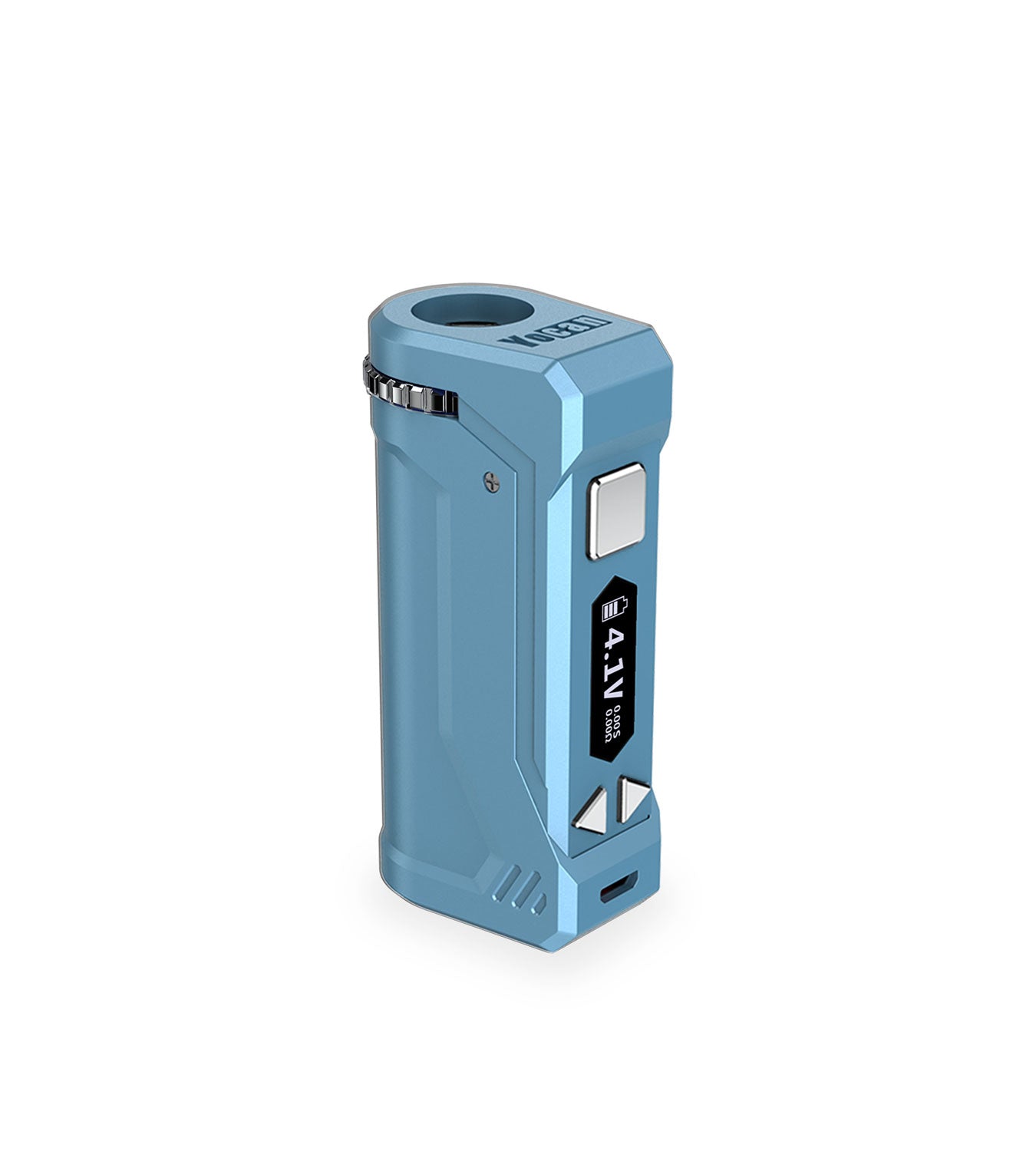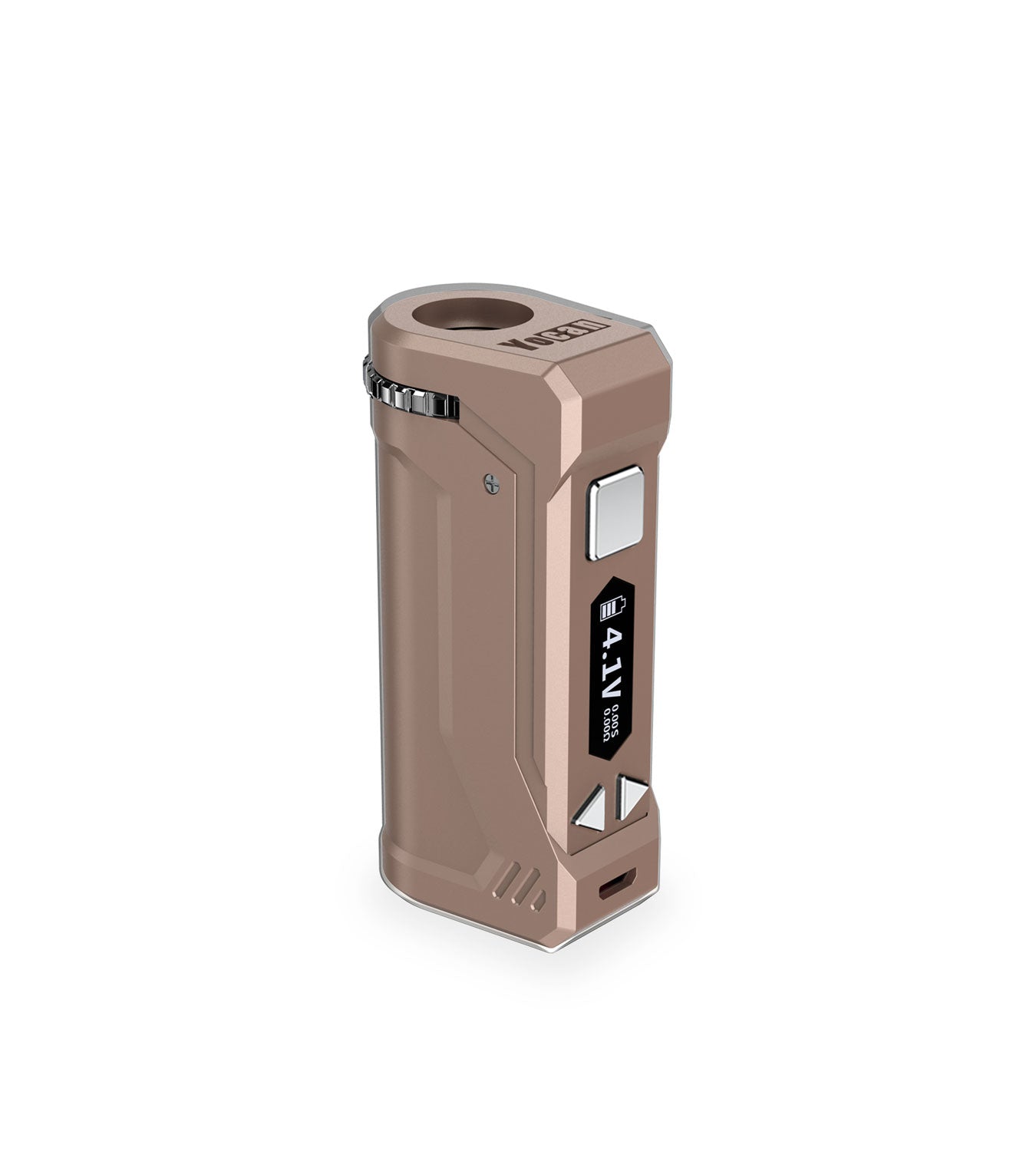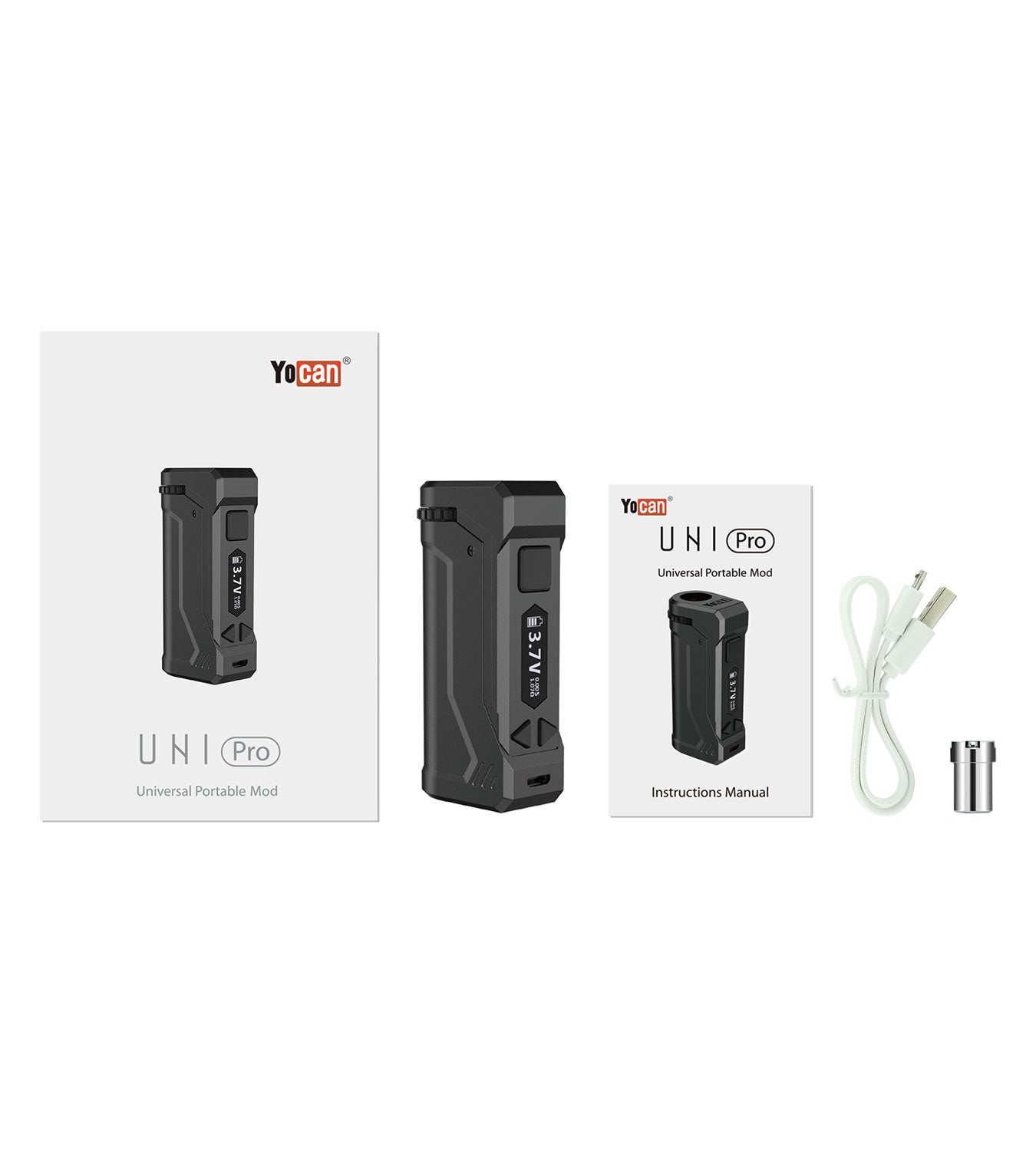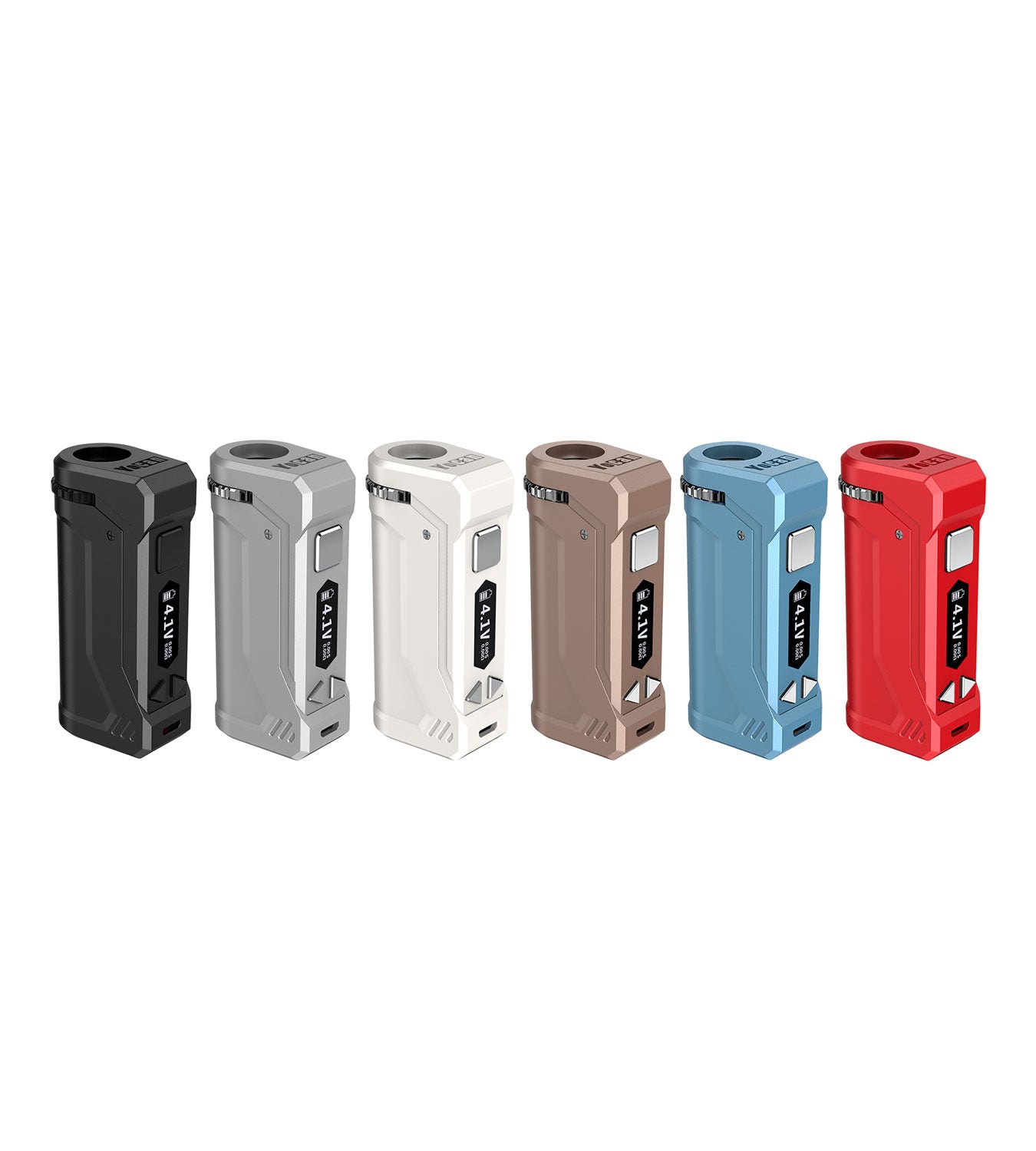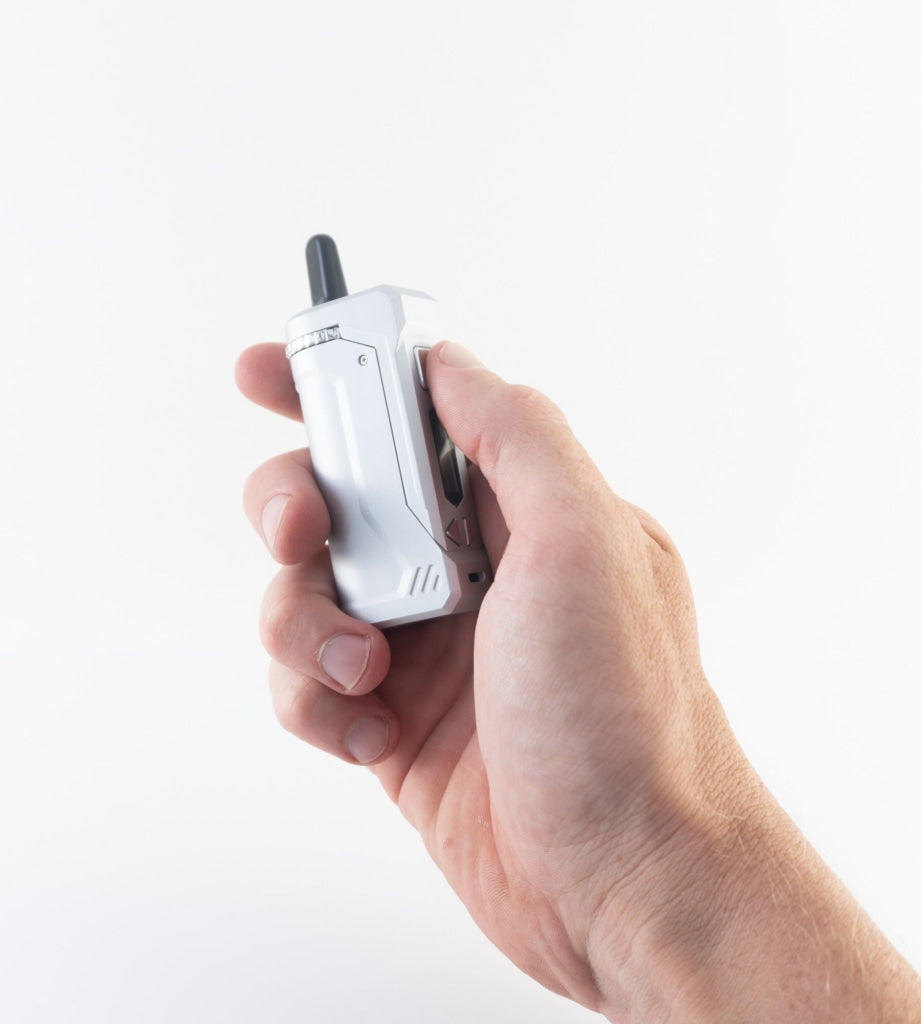 Yocan UNI Pro Box Mod
---
---
510 thread battery
Precision voltage adjustment
Increments of 0.1V
2.0V - 4.2V
650mAh battery
Crisp OLED screen
Magnetic connection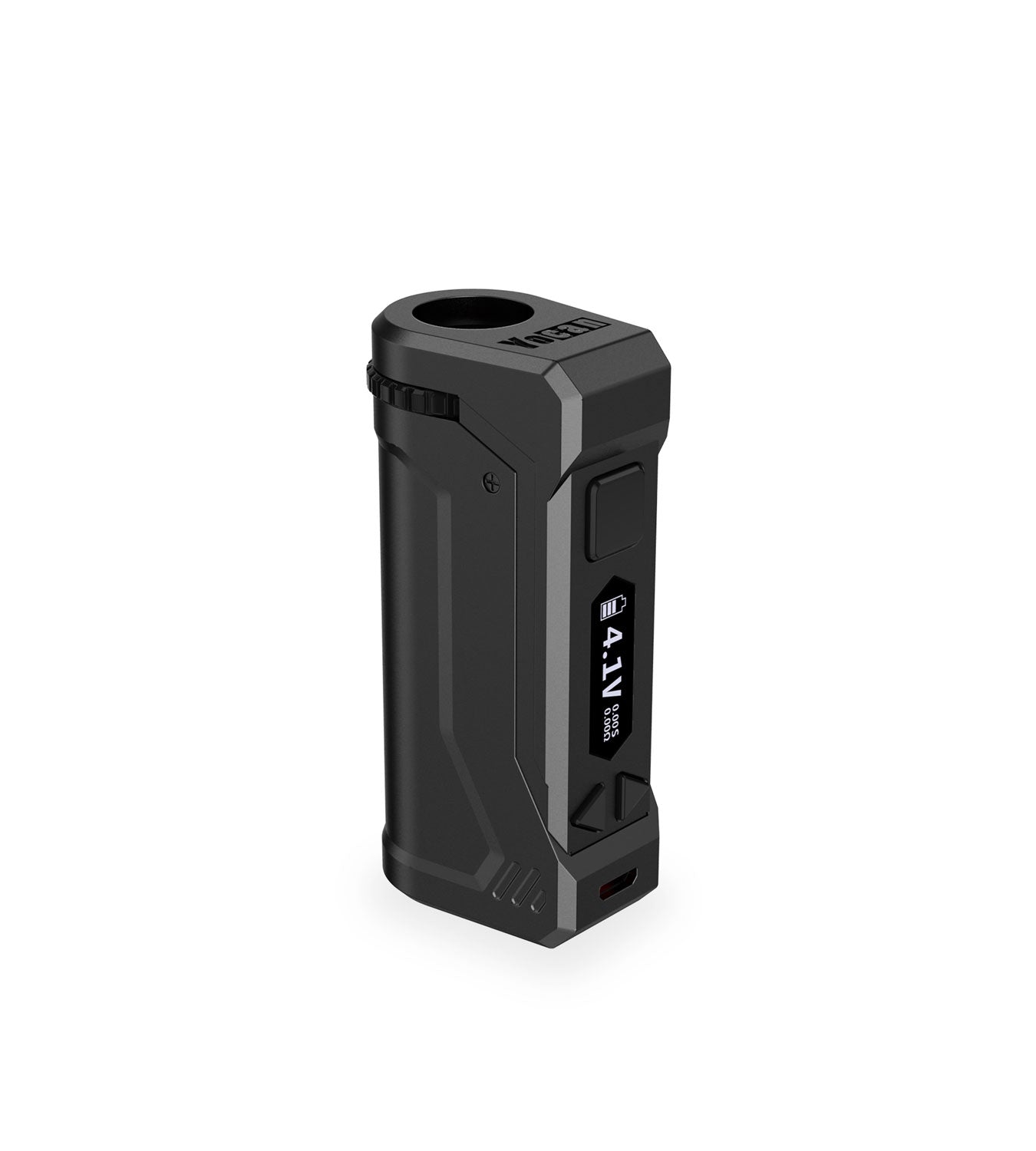 Who is the Yocan UNI Pro Box Mod for?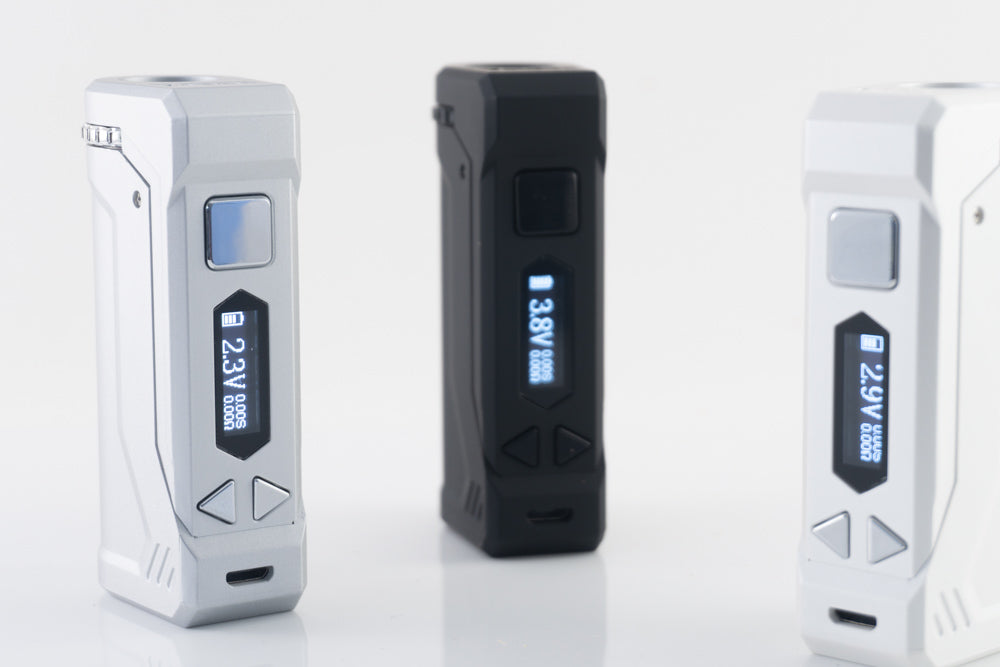 Precise Voltage Settings
Equipped with an impressive power range of 2.0V - 4.2V, the Uni Pro box mod offers vapers the flexibility to adjust their vaping experiences. This broad range accommodates both low-voltage vaping for smoother hits and high-voltage vaping for more intense flavours. What sets the Uni Pro box mod apart is its precision control feature, which allows users to select their preferred voltage setting in increments as small as 0.1V. This level of control is a testament to its design philosophy, which places a high value on the user's preferences and vaping style.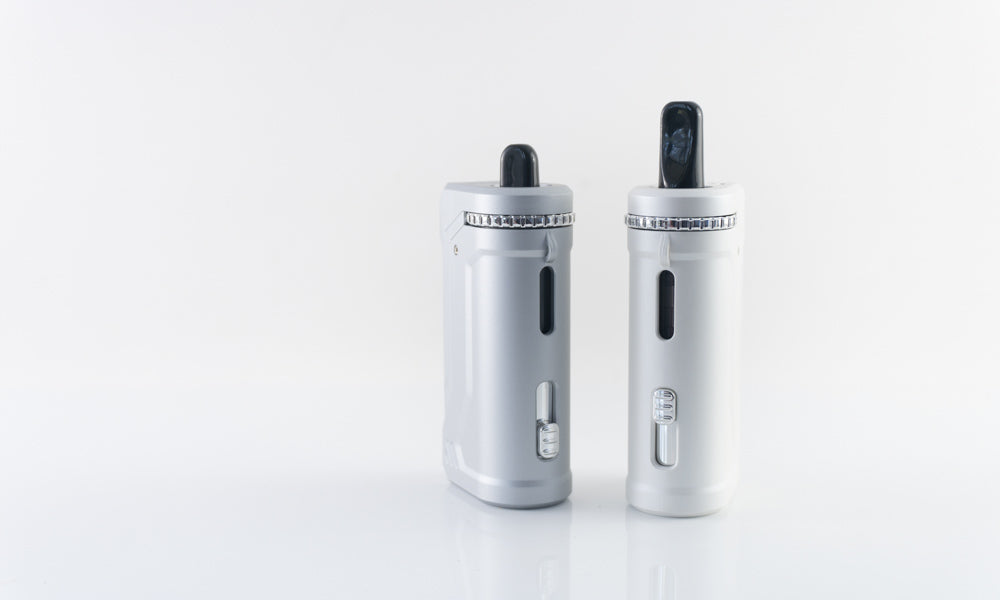 Clever Cartridge Adjustment
With a unique and convenient cartridge adjustment feature, the Yocan Uni Pro allows users to modify the height of their oil cartridges. This ensures that cartridges of all sizes remain safe and secure behind the robust housing of the 510 battery box. In addition to providing optimal protection for your precious carts, this feature enhances the device's versatility. Including a lanyard loop is another thoughtful design choice, reinforcing the Yocan Uni Pro as very suitable for on-the-go use. Regardless of your destination, you can trust the Yocan Uni Pro box mod to be a reliable and compact companion for every journey.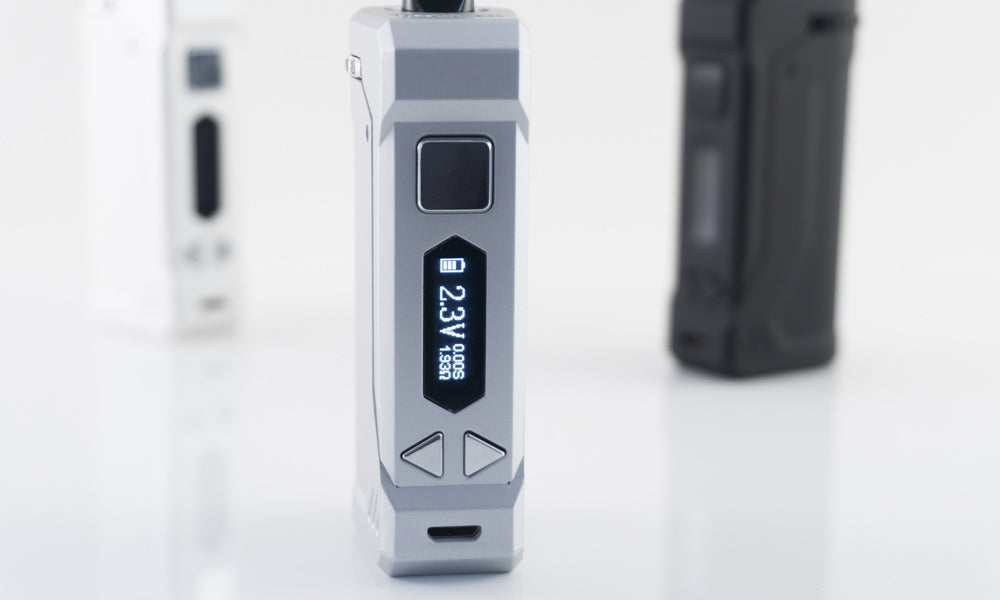 510 Battery With Crisp Display
The Yocan Uni Pro features a crisp OLED screen, a standout feature that enhances the user experience. This practical screen displays four useful indications of battery level, allowing users to monitor their device's power and manage their usage efficiently. Additionally, it accurately exhibits your chosen voltage level, enabling fine-tuned adjustments to optimise your vaping experience. In an innovative twist, the OLED screen displays the ohm resistance of your cartridge, providing valuable information for users to curate their ideal vaping session. This high level of transparency and control sets the Yocan Uni Pro box mod apart in the vaping landscape.